I spent some time recently looking for a simple stand for the Nintendo Switch. When I didn't find what I wanted, I went ahead and made one. I wanted something that would meet these requirements:
hold the Switch nearly vertical to prevent glare from room lights
accommodate a USB power cord plugged into the Switch before it is placed on the stand
allow the power cord to route out the front or back of the stand
leave the back of the switch mostly uncovered for cooling
provide an enclosed part that can be washed without filling with water
3D-print with a small amount of plastic and without wasting plastic on supports

You can view and download my design here.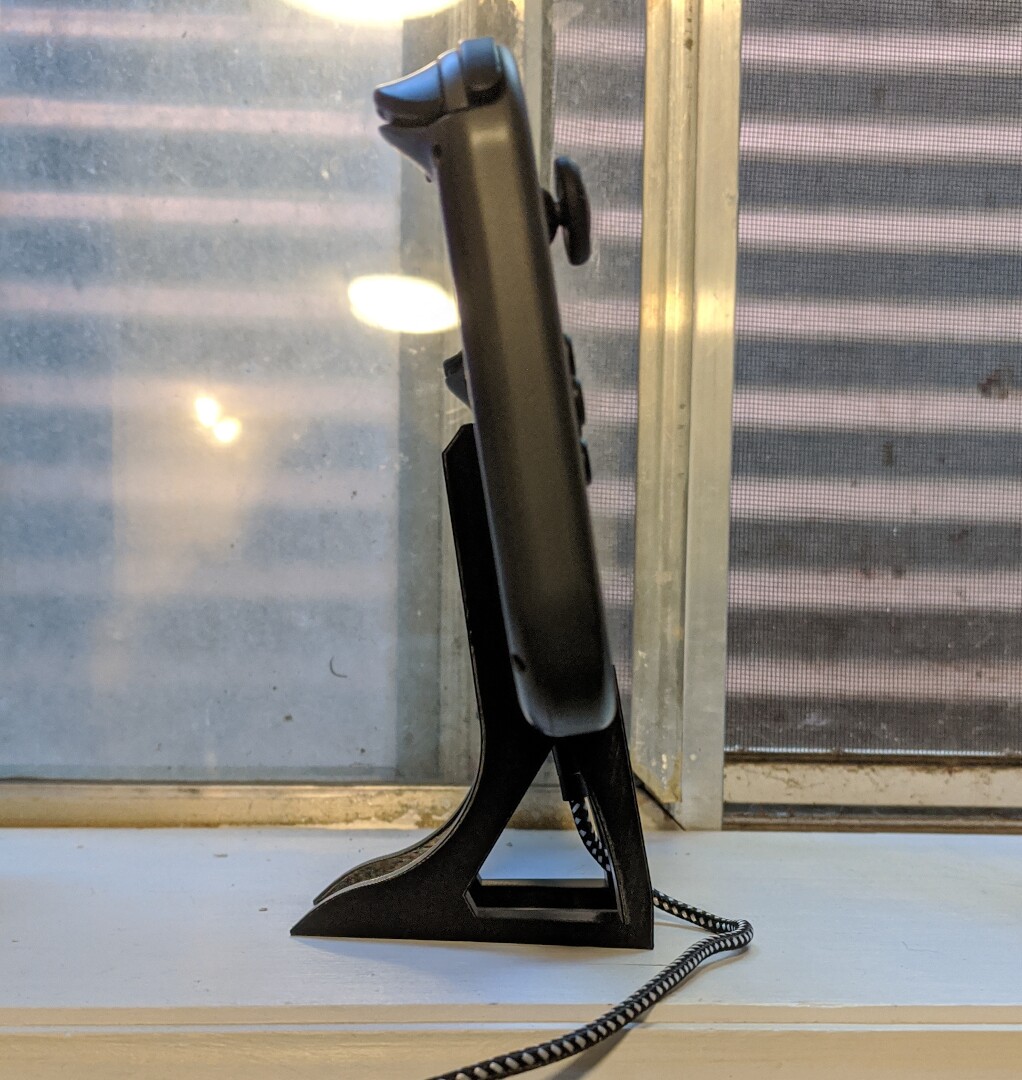 Most free designs for Switch stands do not incorporate the locating geometry. The two cones and the slot locator allow the stand to grip the device tightly and prevent it from sliding left and right.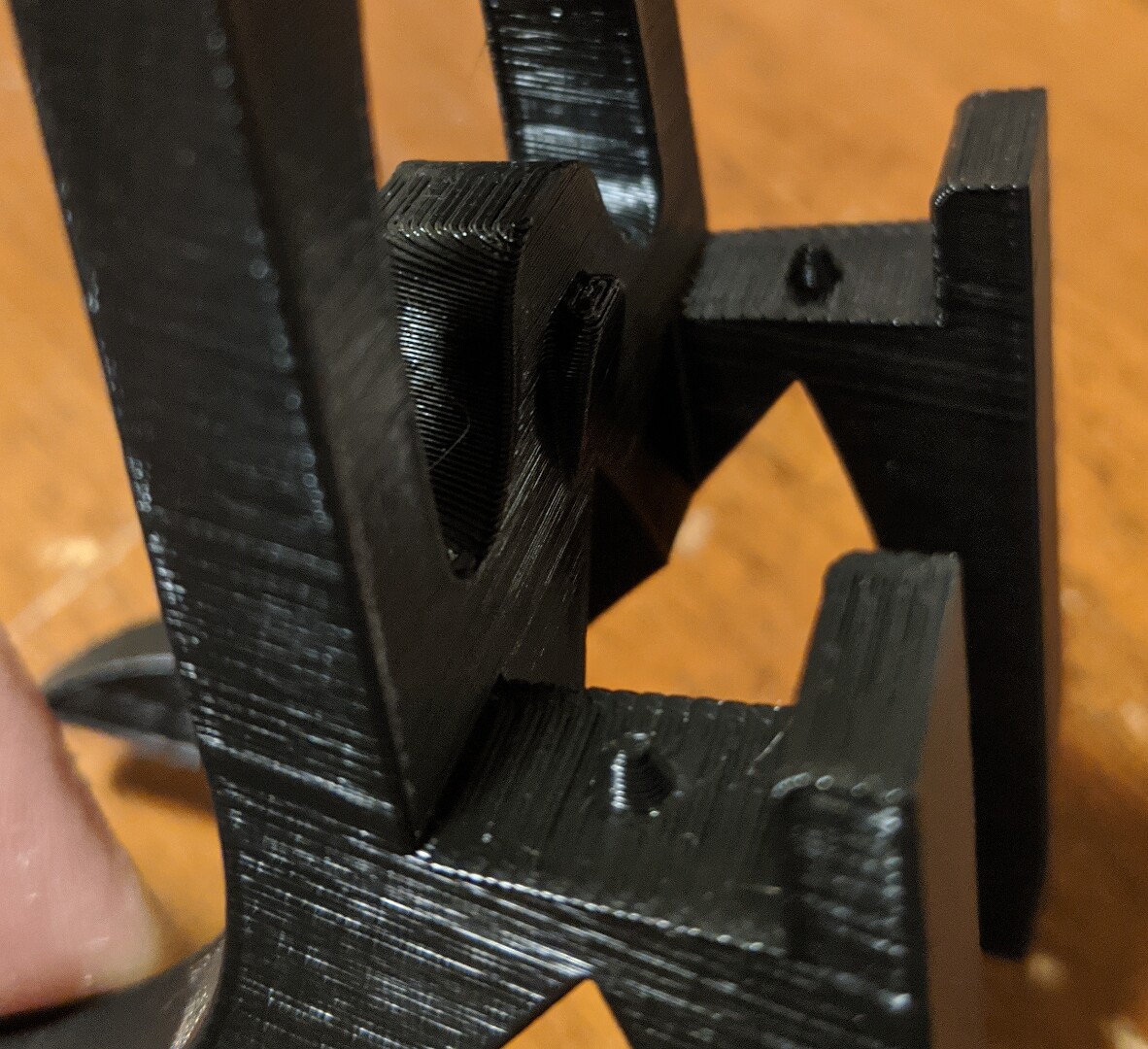 According to Cura, this took a bit over 4 hours to print and consumed about 30g of PLA at 10% infill on my Ender 3 printer.

I made a fit test piece to save plastic while I dialed in the spacing. If a Switch is placed in the stand without a screen protector, the stand should fall off when the switch is picked up. With my screen protector, it barely clings on when I pick it up.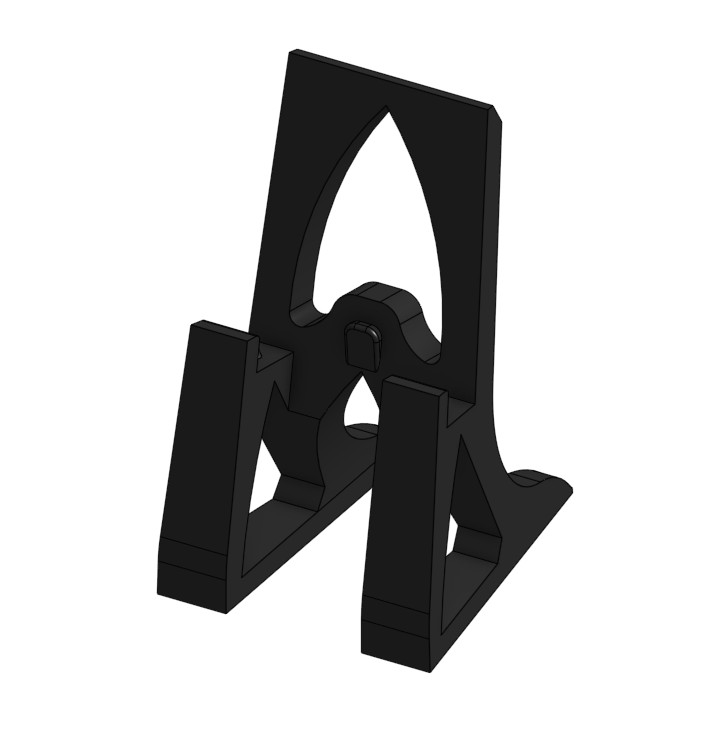 I used Onshape for this project because it is the best free parametric modeling program I have found. Onshape is very similar to the Creo/ProE environment that I am used to, but users can use the base package for free as long as their designs are made publicly available. You can access my parametric design with Onshape here to modify or export it.