I'm falling behind on blog posts about house projects. There has been a lot going on, and we have been making quite a bit of quick progress. Starting a couple weeks ago and ending last week I have been working on demolishing our new kitchen. The cabinets were old and made of unsealed MDF, so they were not in great shape. Additionally, we had a suspicion we would be able to remove the low ceiling of the kitchen and replace it with another section of the vaulted ceiling. We needed to get input from a structural engineer, but there was no reason not to take the drywall off the ceiling and climb up to get photos of the inside of the attic.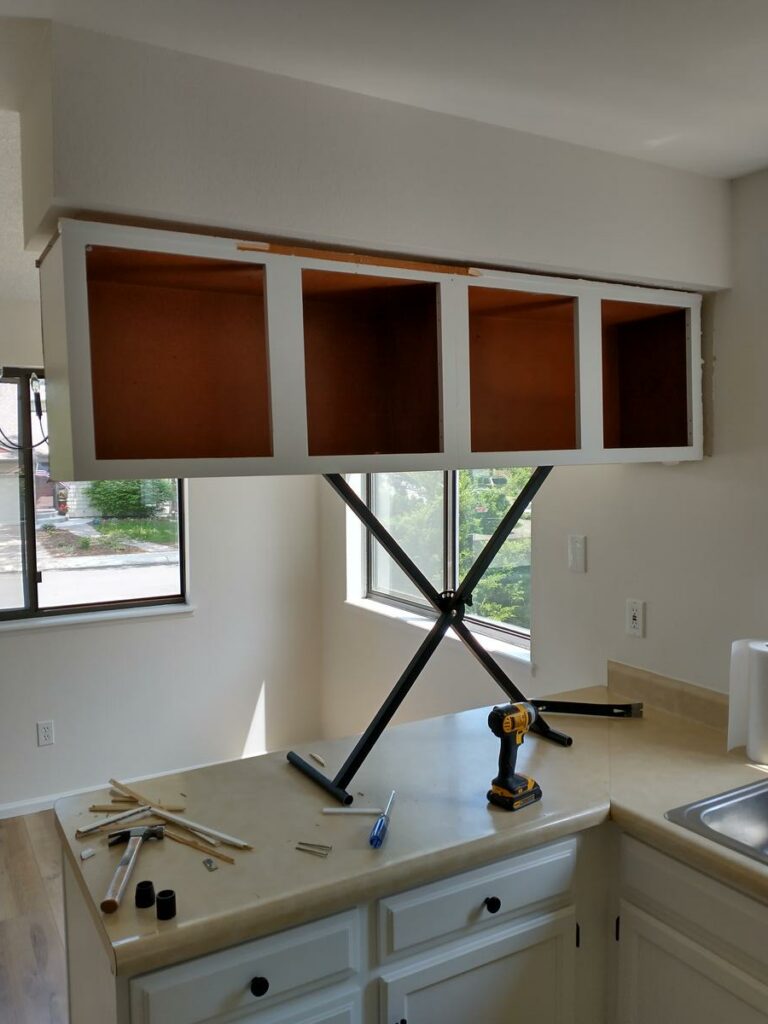 I used a keyboard on the counter stand to catch the cabinets as I pulled them off the ceiling wherever possible. That way they only fell a little bit and I didn't need to worry about dropping them all the way onto my feet. Removing the cabinets was pretty fast, but removing the drywall around them took a lot longer. I am holding on to the countertops so that we can use them as a temporary counter when the new cabinets are in place.
Our structural engineer and contractor both agreed that the ceiling and most of the walls in the center of the kitchen could be removed because the roof is assembled with a scissor truss. For the next couple weeks, Yani developed a design for the kitchen while I worked on getting the ceiling popcorn tested for asbestos and removed.