At the end of last year we fixed some issues that had been bothering us in our bedroom. We stripped the popcorn off our bedroom ceiling, repainted everything, and replaced all the trim.
This is the second room we have done this in now, and I didn't initially intend to write a blog post about it, so all of the "before" pictures are actually pictures of dogs with the room in the background.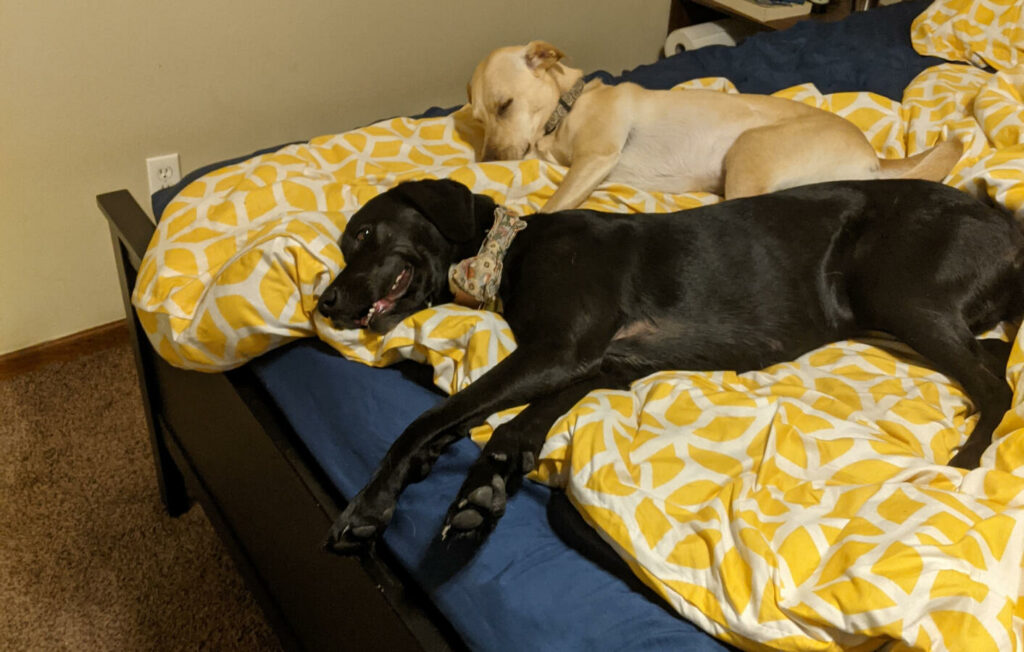 Removing popcorn is actually pretty easy if you have enough plastic tarps to protect the stuff under it. We used a pressurized water sprayer with warm water to soften the popcorn and then a wide putty knife to scrape it off. I usually carry a cardboard box around to catch the falling pieces.
There was damage to the drywall that required retexturing on most of the walls near the ceiling. It looked like someone had taped off the walls to paint the ceiling but then painted over the tape leaving a hard line behind when they did another coat. We had to sand that line away and apply new texture with an air compressor.
Texturing the ceiling with a texture hopper on an air compressor was difficult, but doable. Next time it might be a good idea to rent a more precise HVLP texture sprayer.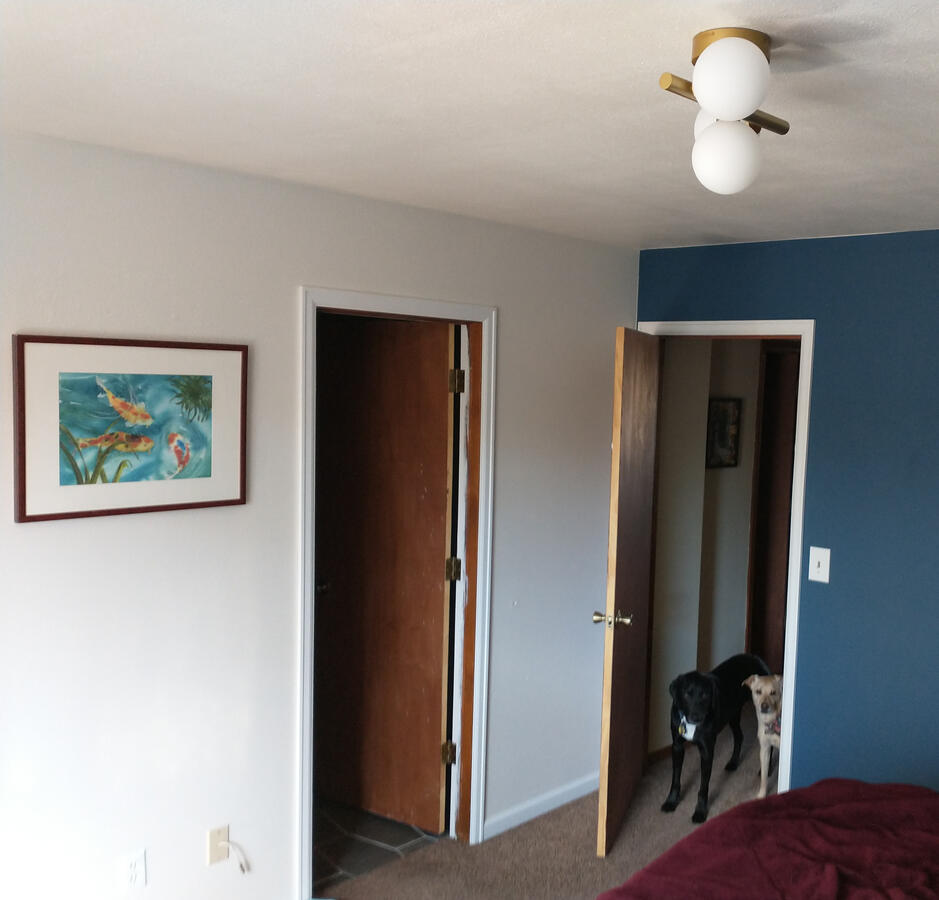 The new wall color is dark enough to hide some of the minor issues in the drywall so that we wouldn't need to completely replce the drywall. The trim is a bright white that matches the trim in our bathroom, and the new light fixture fits into the same aesthetic. The room feels much brighter cleaner with a brighter white and without the shading of the popcorn.
This is a time-consuming process, but we are slowly doing it in all of the small rooms in the house.