At this point, I've been fully converted to an Ikea engineering fanboy, (he said, sitting in an Ikea chair under an Ikea lamp). I don't much like the experience of shopping at Ikea and prefer to buy used furniture supporting local thrift stores, but the Ikea design-for-manufacturing engineering is damn impressive.
A while ago we bought two of these Tertial lamps from Ikea. One was intended to be clamped on a crafting/painting table and another was to be used in the garage on my workbench. They're awesome lamps, with counter-sprung pivot arms and an LED bulb for $13.

Unfortunately, the mounting bracket that Ikea packs with the lamp would not attach very easily to pegboard, and the screws are spaced too wide to screw it to the furring strips behind the pegboard.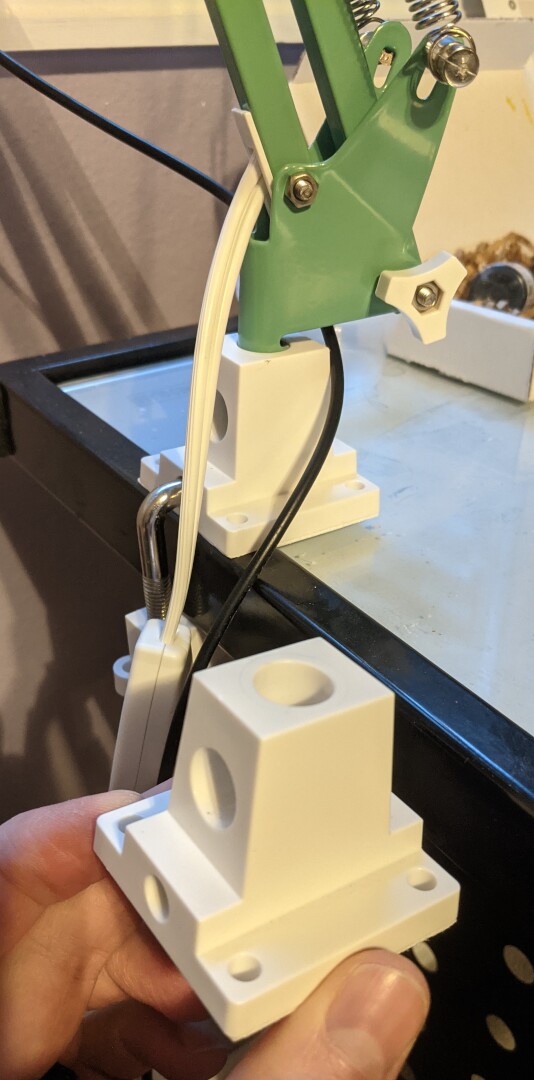 I decided to fix the problem by designing a pegboard bracket mount for the Tertial lamp. To be honest, I was kind of surprised that they don't sell a pegboard mount for this lamp: their website has a picture of the lamp screwed to a wall right next to some pegboard, so it's definitely a good use case for them.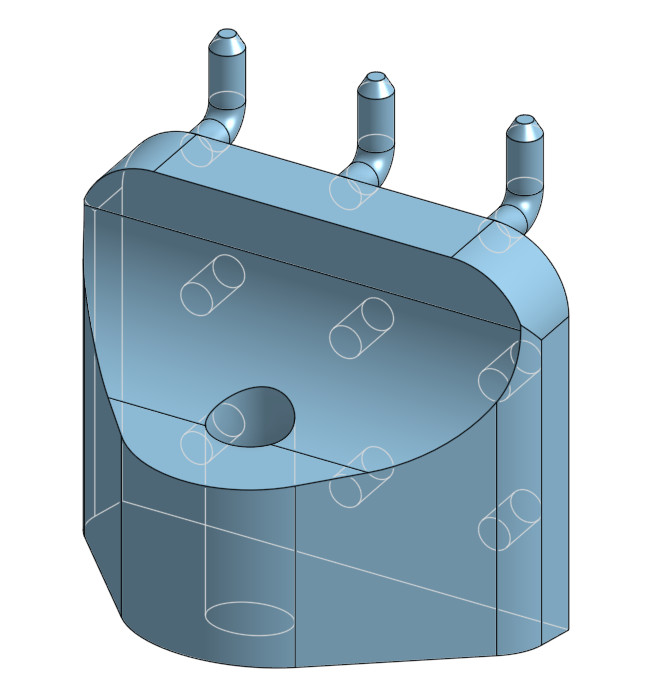 This was my first crack at a 3D-printed pegboard hook, and it turned out okay. I have started a couple other projects to iterate the hook geometry until it can be pushed in and out of the pegboard many times without cracking.
This did take me 1 additional iteration to get the geometry right, but with a bit of wiggling it locked in place and provides more than enough stability for me to grab the lamp and shove it around the desk for a spotlight. Given how well this turned out, I'll probably place another one of these lamps on the pegboard with the same part.

If you would like to download the CAD of this part for your own use, please check out my pegboard accessory Onshape project. I will be updating it with better peg geometry as I iterate through other designs.