Category:
Reconstruction and Repair
Projects that involve reusing materials to repair or repurpose something.
Fixing a jammed PS4 disc drive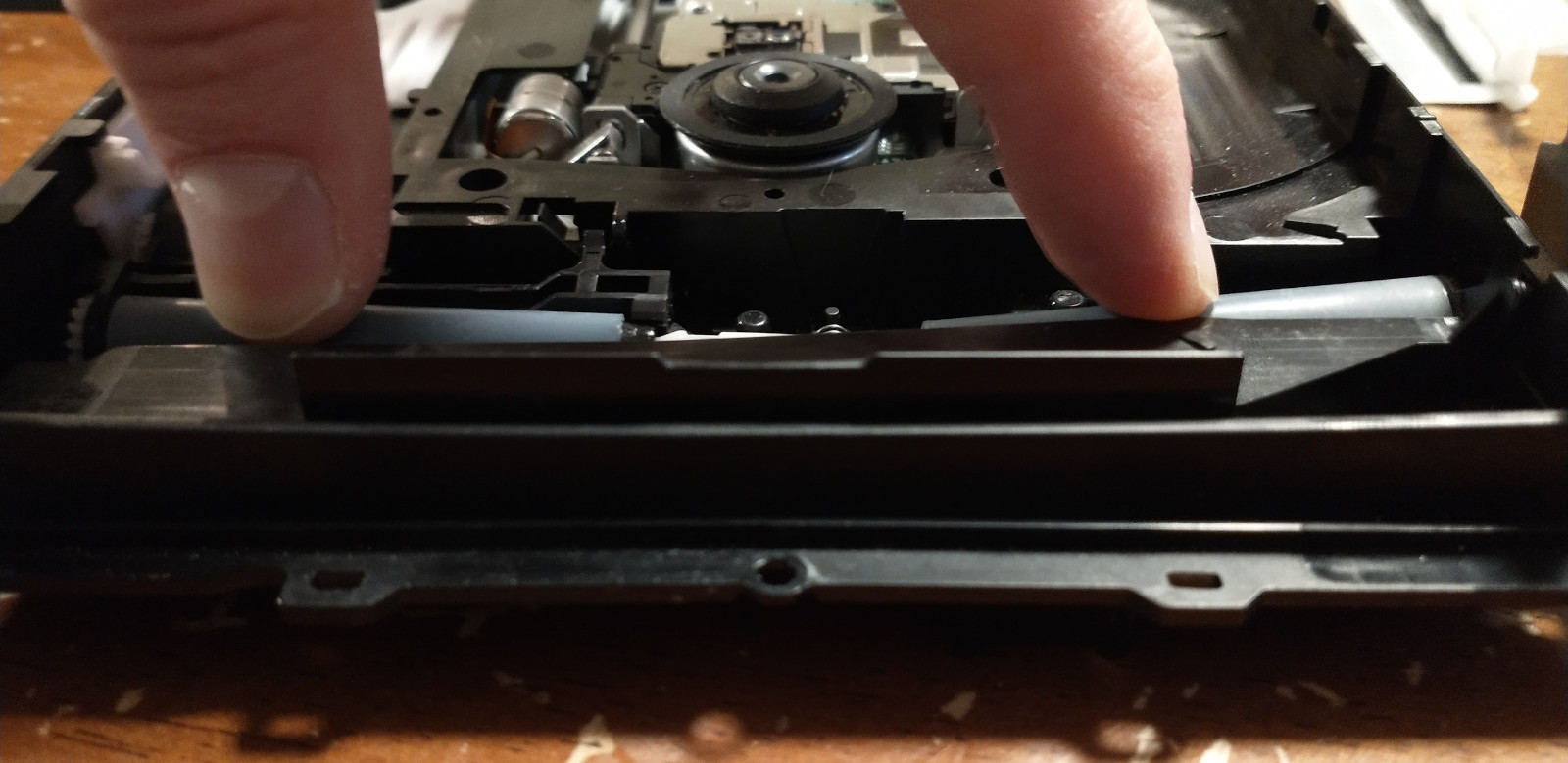 When I went to load a game for the first time in this PS4, the slot drive blocked my disc. This drive has a little wall that it lifts up so that you don't accidentally stick a disc in while the disc in the drive is spinning, but this drive had a bit of an underbite. That wall was jammed above its intended position and was locking the rest of the mechanism.